Body material: TPE
Height: 158cm/5.2ft
Full Bust: 83cm/32.7in
Waist:50cm/19.7 in
Mouth depth: 13cm/5.1in
Anal Depth: 16cm/6.3in
Head material: TPE
Bra size: H-cup
Under Bust: 56cm/22in
Hips: 78cm/30.7in
Vagina depth:18cm/7.1in
Weight: 34kg/75lbs
*Please allow a slight 1in difference due to manual measurement and a little color variation for different display settings.
Chyna is a Life Size Funwest Affordable Sex Dolls. She stretched her arms around my back, raised her pussy, and matched my thrusts. I inserted my cock as deep as I could, and felt the head of my penis touch a mass of soft flesh, I pressed it against it, and my buttocks began to swirl. I started to thrust Sex doll's pussy with five shallows and one deep. When it was shallow, I only used three or four inches of the tip of the cock, and sprinted in and out quickly; when it was deep, I stabbed the whole root, and then pressed the head of the penis tightly. Sex doll's soft heart, a burst of vigorous rotary grinding.
Doll Options and Functions
At Sellsexdoll, you can always customize favourite your real sex doll with many options and preferences.If you are not familiar with sex dolls, you may have doubts about these parts. Want to know the difference between the EVO and the regular version, and how they act?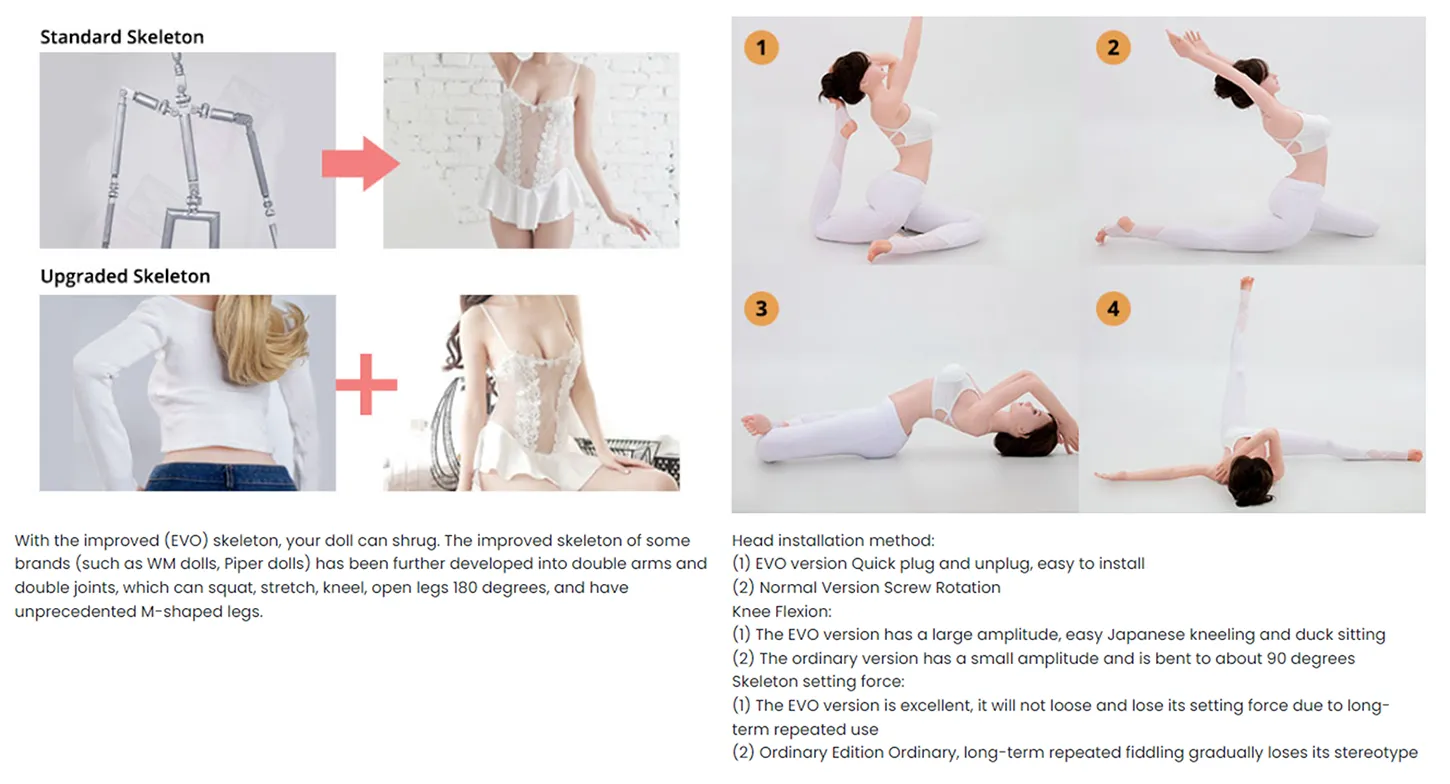 Doll Care and Maintenance
In order to prolong the life of the sex doll, it is necessary to carry out the necessary maintenance, see the following picture for details.