Body material: TPE
Height: 164cm/5.4ft
Full Bust: 99cm/39in
Waist:62cm/24.4 in
Mouth Depth: NAHcm/NAHin
Anal Depth: NAHcm/NAHin
Head Material: TPE
Bra Size: J-cup
Under Bust: 66cm/26in
Hips: 116cm/45.7in
Vagina Depth:17cm/6.7in
Weight: 55kg/121.3lbs
*Please allow a slight 1in difference due to manual measurement and a little color variation for different display settings.
Reina is a Fat HR Real Doll. After the sex doll's vagina got used to the thick dick, I began to straighten my waist up and down to thrust into the juicy pussy. The dick slowly moved in and out of the pussy, and the juicy water continued to overflow from the mating place. Lubricated by the kinky water, I pumped faster and faster, the head of the penis kept hitting the uterine opening of the sex doll, and the pussy being fucked continued to bring intense pleasure, accompanied by the sound of copulation coming from my ears, the sex doll was pleasured The stimulation soon ushered in a mature orgasm.
Doll Options and Functions
At Sellsexdoll, you can always customize favourite your real sex doll with many options and preferences.If you are not familiar with sex dolls, you may have doubts about these parts. Want to know the difference between the EVO and the regular version, and how they act?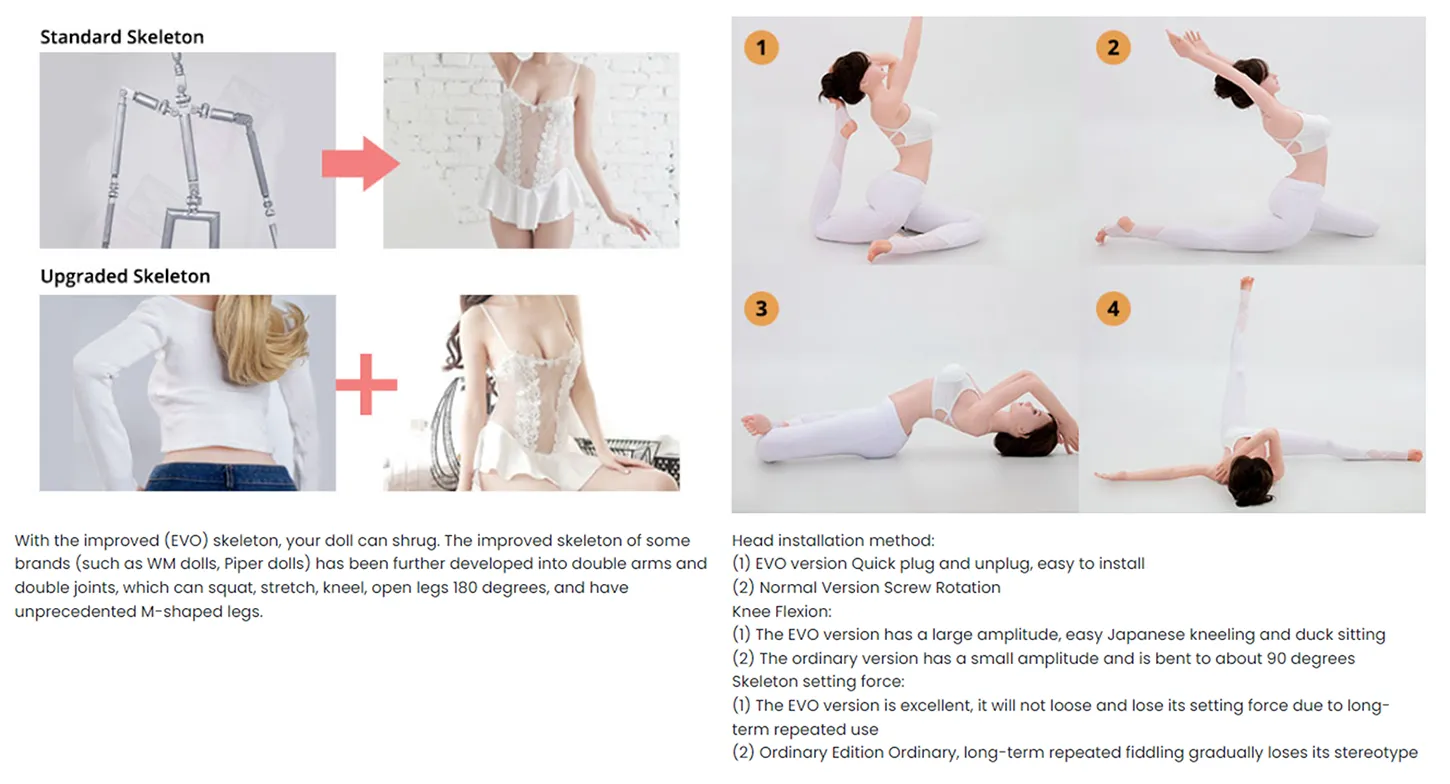 Doll Care and Maintenance
In order to prolong the life of the sex doll, it is necessary to carry out the necessary maintenance, see the following picture for details.