Body material: TPE
Height: 163cm/5.3ft
Full Bust: 88cm/34.6in
Waist:63cm/24.8 in
Mouth depth: 15cm/5.9in
Anal Depth: 15cm/5.9in
Head material: TPE
Bra size: E-cup
Under Bust: NAHcm/NAHin
Hips: 90cm/35.4in
Vagina depth:17cm/6.7in
Weight: 46kg/101.4lbs
*Please allow a slight 1in difference due to manual measurement and a little color variation for different display settings.
Mayu is a Female SE Real Sex Dolls for Sale. After a while, the man began to tease and take off the sex doll's clothes. The top of the sex doll's body could not be taken off, and it was wrapped around the sex doll's hands. The short skirt, panties, and shoes were all stripped off. For the latter reason, the chest is stretched forward, making the original D-cup tits look bigger, the pubic area with sparse pubic hair looks clean, and the white and tender skin glows with a soft and soft luster in the sky. How should I put it, my girlfriend is not beautiful, but she is very attractive to men. She has a desire to put her in bed when a man sees her. This kind of woman should be seen by most wolf friends.
Doll Options and Functions
At Sellsexdoll, you can always customize favourite your real sex doll with many options and preferences.If you are not familiar with sex dolls, you may have doubts about these parts. Want to know the difference between the EVO and the regular version, and how they act?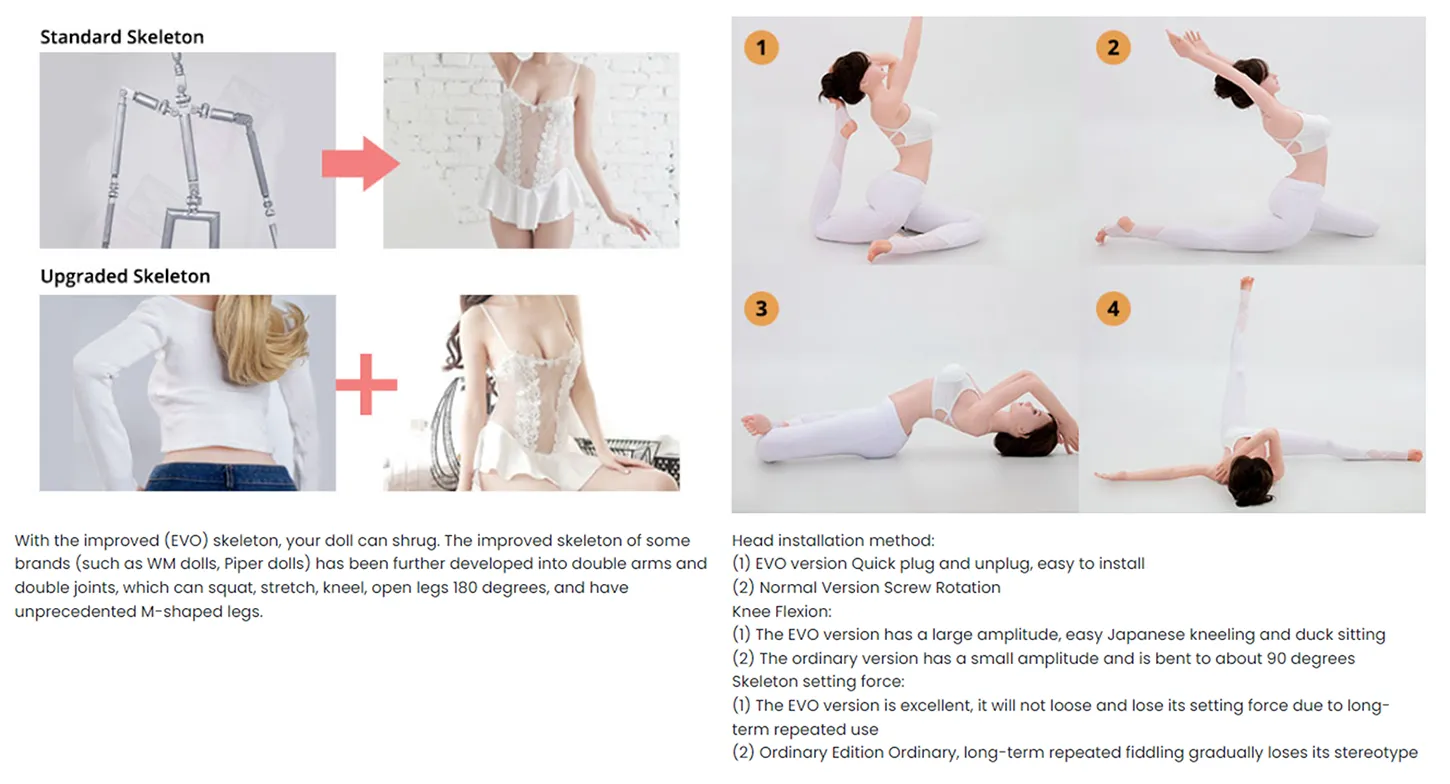 Doll Care and Maintenance
In order to prolong the life of the sex doll, it is necessary to carry out the necessary maintenance, see the following picture for details.