Body material: Silicone
Height: 170cm/5.6ft
Full Bust: 87.5cm/34.4in
Waist:64.5cm/25.4 in
Mouth depth: NAHcm/NAHin
Anal Depth: 16cm/6.3in
Head material: Silicone
Bra size: D-cup
Under Bust: 71.5cm/28.1in
Hips: 94cm/37in
Vagina depth:17cm/6.7in
Weight: 30kg/66.1lbs
*Please allow a slight 1in difference due to manual measurement and a little color variation for different display settings.
Lorelai is a Custom ZELEX Real Adult Dolls for Sale. Boyfriends play with sex dolls according to the man's provocative method. At this time, the sex dolls are already overflowing, and the kinky water drips down to the ground. Under the gesture, his friend took a big mouthful of red wine and fed it to the sex doll mouth to mouth. After the sex doll drank the wine, his friend put his tongue into the sex doll's mouth and stirred it, and the sex doll also stuck out his tongue in response to him. The kiss... The effect of alcohol makes the woman's keen sixth sense useless, and the sex doll tries to cater to the teasing and toying of the other party in the arms of a stranger.
Doll Options and Functions
At Sellsexdoll, you can always customize favourite your real sex doll with many options and preferences.If you are not familiar with sex dolls, you may have doubts about these parts. Want to know the difference between the EVO and the regular version, and how they act?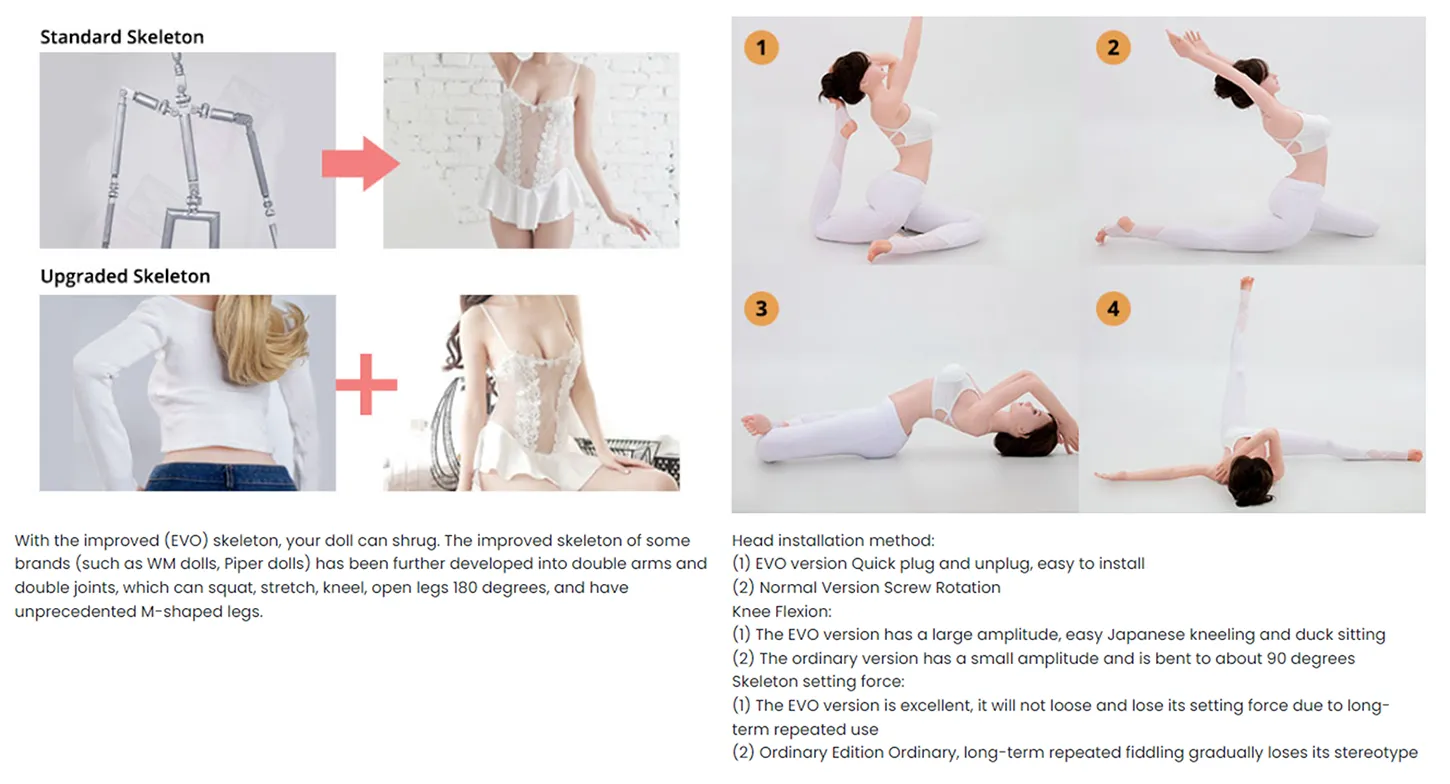 Doll Care and Maintenance
In order to prolong the life of the sex doll, it is necessary to carry out the necessary maintenance, see the following picture for details.