Body material: Silicone
Height: 165cm/5.4ft
Full Bust: 84cm/33.1in
Waist:55cm/21.7 in
Mouth depth: 11.5cm/4.5in
Anal Depth: 12cm/4.7in
Head material: Silicone
Bra size: C-cup
Under Bust: 67cm/26.4in
Hips: 86cm/33.9in
Vagina depth:15.5cm/6.1in
Weight: 45kg/99.2lbs
*Please allow a slight 1in difference due to manual measurement and a little color variation for different display settings.
Akane is a Custom ElsaBabe Sex Dolls. The girl's thighs were pressed against the sharp edges of the wooden horse, and there were two dildos attached to the wooden horse that penetrated into the double hole. As long as she twisted, the double hole would be turned upside down, but even if she kept herself safe and wore black leather on the side The beauties in underwear and equipped with all kinds of lustful equipment will also turn on the power from time to time, so that the purple-haired girl overflows with lust and falls into the hell of lust. Some women who were not completely satisfied before have begun to caress their delicate bodies, or hold the girls next to them and tease each other.
Doll Options and Functions
At Sellsexdoll, you can always customize favourite your real sex doll with many options and preferences.If you are not familiar with sex dolls, you may have doubts about these parts. Want to know the difference between the EVO and the regular version, and how they act?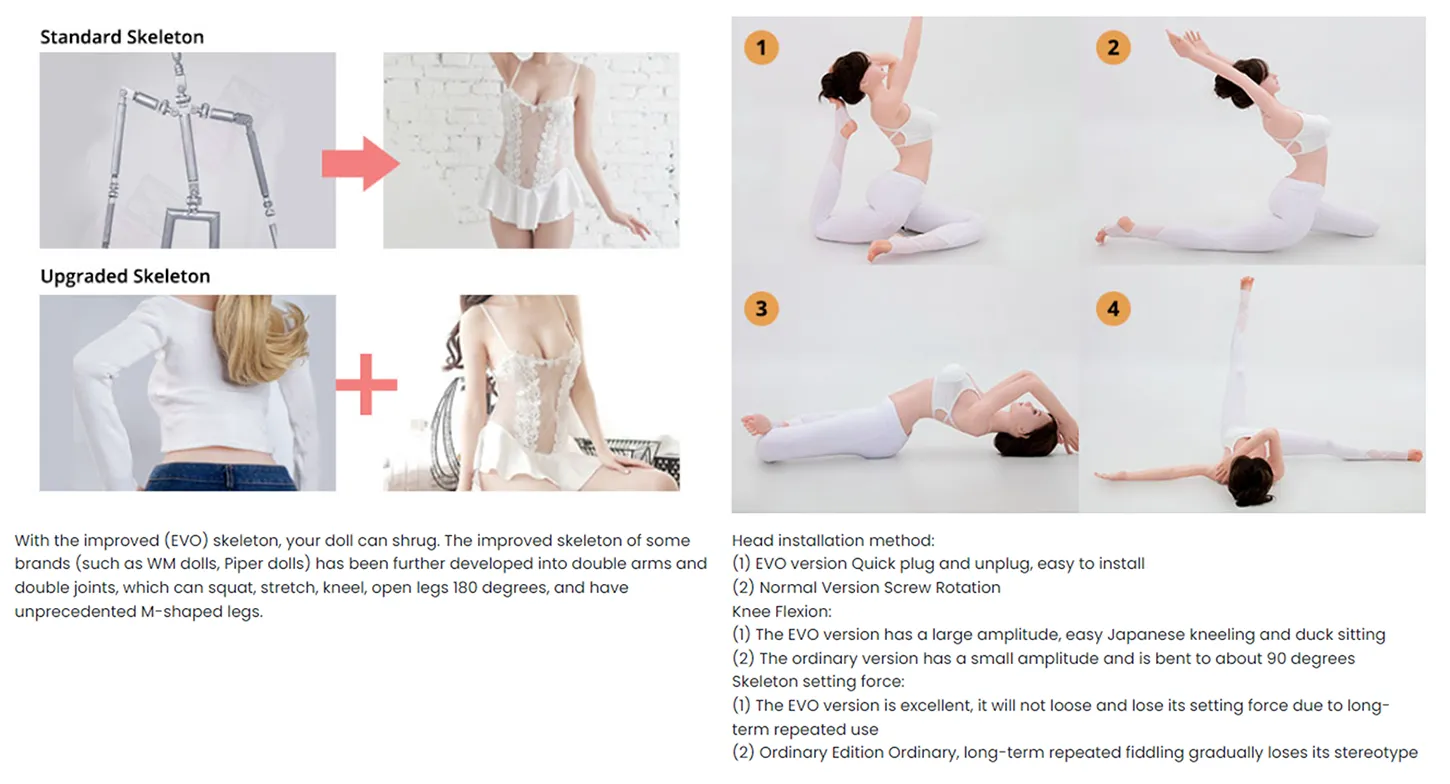 Doll Care and Maintenance
In order to prolong the life of the sex doll, it is necessary to carry out the necessary maintenance, see the following picture for details.