Body material: Silicone
Height: 157cm/5.2ft
Full Bust: 82cm/32.3in
Waist:53cm/20.9 in
Mouth depth: NAHcm/NAHin
Anal Depth: 15cm/5.9in
Head material: Silicone
Bra size: F-cup
Under Bust: 61cm/24in
Hips: 97cm/38.2in
Vagina depth:17cm/6.7in
Weight: 38.7kg/85.3lbs
*Please allow a slight 1in difference due to manual measurement and a little color variation for different display settings.
Elaine is a Big Boobs JY Real Adult Dolls. She took off her shirt, leaving only the bra on her upper body. But I felt that the hook on the back of the bra would hinder the massage action, so I suggested my sister to remove the hook on the back of the bra so that she could massage on her back without hindrance. She leaned on me, lying on the bed with her head to the end of the bed, unbuttoning the bra button behind her backhand, I stood at the end of the bed and began to use my newly learned "shiatsu", leaning over to give my sister a careful massage back.
Doll Options and Functions
At Sellsexdoll, you can always customize favourite your real sex doll with many options and preferences.If you are not familiar with sex dolls, you may have doubts about these parts. Want to know the difference between the EVO and the regular version, and how they act?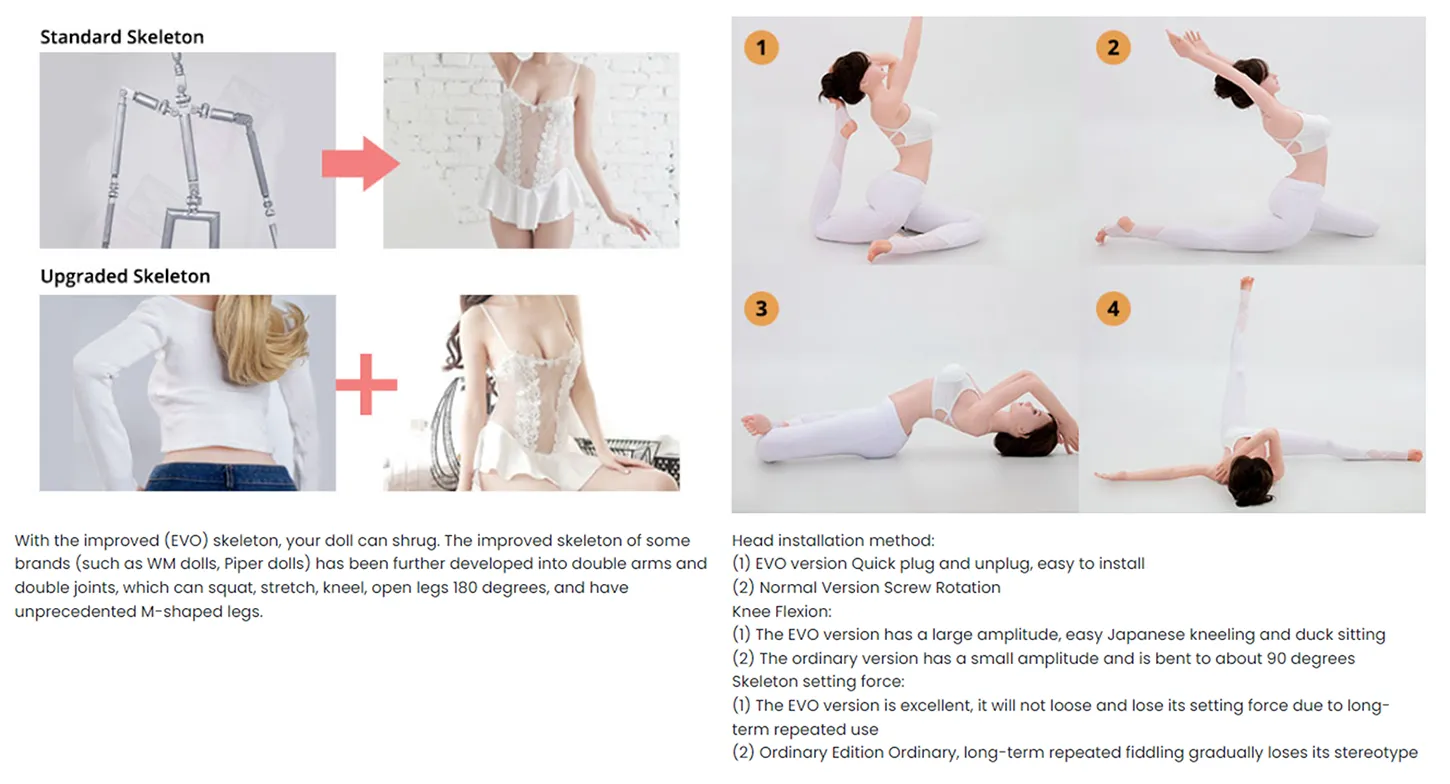 Doll Care and Maintenance
In order to prolong the life of the sex doll, it is necessary to carry out the necessary maintenance, see the following picture for details.