Body material: Silicone
Height: 157cm/5.2ft
Full Bust: 82cm/32.3in
Waist:53cm/20.9 in
Mouth depth: NAHcm/NAHin
Anal Depth: 15cm/5.9in
Head material: Silicone
Bra size: F-cup
Under Bust: 61cm/24in
Hips: 97cm/38.2in
Vagina depth:17cm/6.7in
Weight: 38.7kg/85.3lbs
*Please allow a slight 1in difference due to manual measurement and a little color variation for different display settings.
Mira is a Big Booty JY Fine Love Dolls. Naturally, I would not miss such a great opportunity. I tasted my sister's left breast, immediately shifted positions, tasted my sister's right breast, sucked to my heart's content, and at the same time held my sister's other breast ball with my hand, kneading and playing with it. I took turns sucking my sister's two white tender and puffy milk balls, back and forth several times, for a full three minutes. Under my sucking kiss, for some reason, she only felt a strange softness in her body, and the petals between her legs began to moisten.
Doll Options and Functions
At Sellsexdoll, you can always customize favourite your real sex doll with many options and preferences.If you are not familiar with sex dolls, you may have doubts about these parts. Want to know the difference between the EVO and the regular version, and how they act?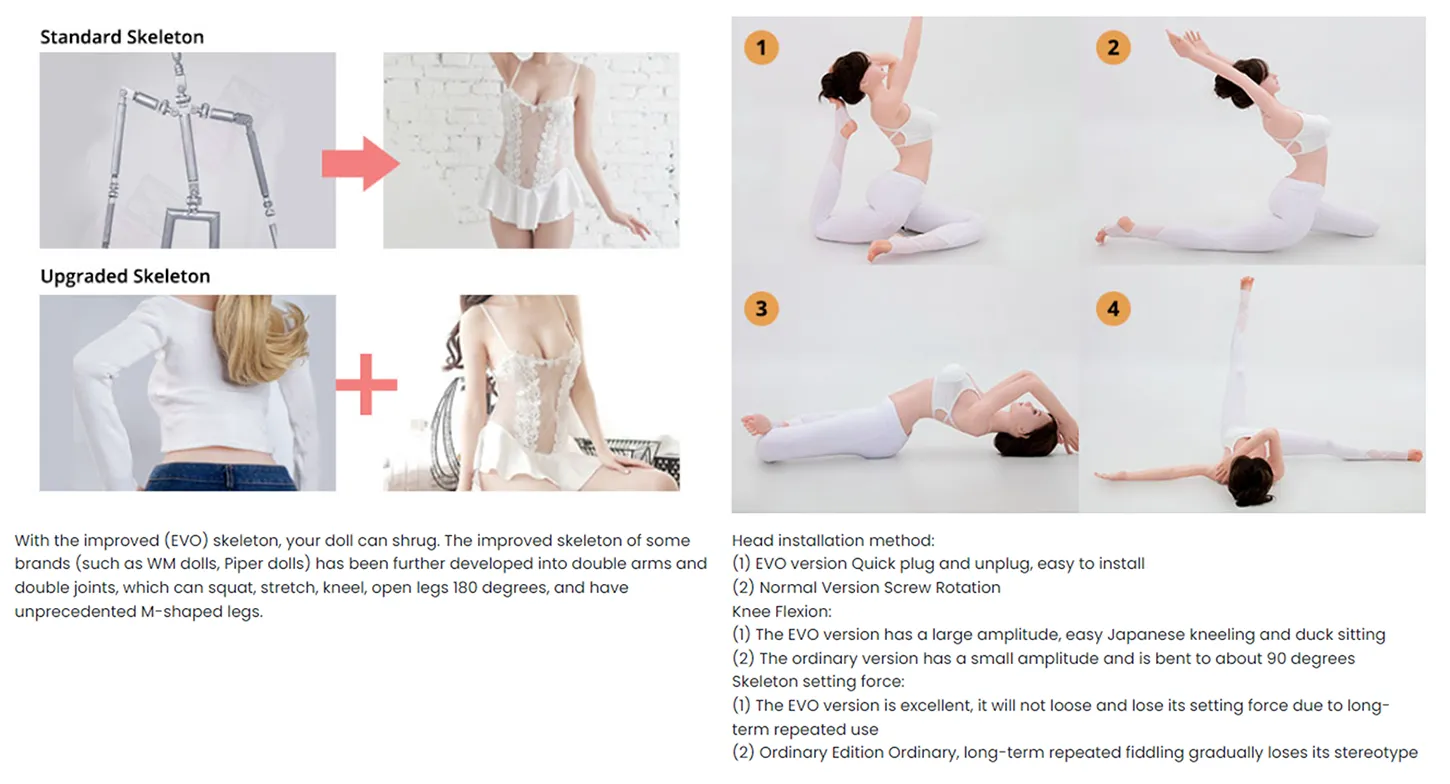 Doll Care and Maintenance
In order to prolong the life of the sex doll, it is necessary to carry out the necessary maintenance, see the following picture for details.