Body material: Silicone
Height: 163cm/5.3ft
Full Bust: 96cm/37.8in
Waist:61cm/24 in
Mouth depth: NAHcm/NAHin
Anal Depth: 14cm/5.5in
Head material: Silicone
Bra size: E-cup
Under Bust: 65cm/25.6in
Hips: 99cm/39in
Vagina depth:16cm/6.3in
Weight: 36kg/79.4lbs
*Please allow a slight 1in difference due to manual measurement and a little color variation for different display settings.
Lyra is a Curvy JY Sex Dolls Near Me. I went back to her waist again, from the waist to the toes, and massaged it again from the top down. When I went back and forth to the inside of the sex doll's snowflakes again, looking at Hong Leong's butcher, I remembered that the last time I complimented her breast balls, the sex doll made me kiss her breasts. Unexpectedly, the sex doll snorted and turned around! She was lying on her back completely naked, her jade legs were slightly different, and she looked at me with a silent smile. I used my fingers to break open the soft meat at the hole, and I saw a pink flesh membrane about an inch inside the mouth of the hole. There was a mature hole the size of a peanut in the flesh membrane. I guess that should be the hymen of the sex doll.
Doll Options and Functions
At Sellsexdoll, you can always customize favourite your real sex doll with many options and preferences.If you are not familiar with sex dolls, you may have doubts about these parts. Want to know the difference between the EVO and the regular version, and how they act?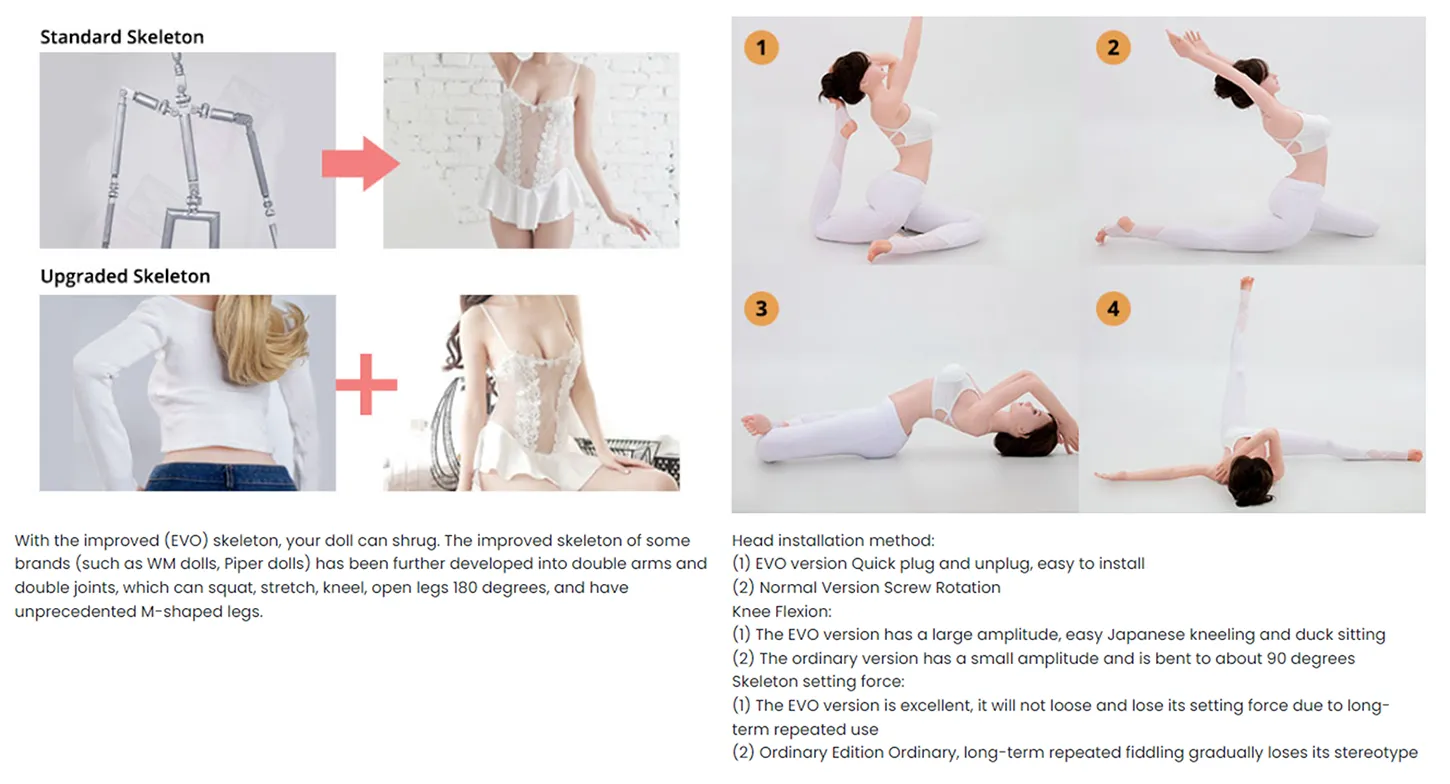 Doll Care and Maintenance
In order to prolong the life of the sex doll, it is necessary to carry out the necessary maintenance, see the following picture for details.