Body material: Silicone
Height: 163cm/5.3ft
Full Bust: 96cm/37.8in
Waist:61cm/24 in
Mouth depth: NAHcm/NAHin
Anal Depth: 14cm/5.5in
Head material: Silicone
Bra size: E-cup
Under Bust: 65cm/25.6in
Hips: 99cm/39in
Vagina depth:16cm/6.3in
Weight: 36kg/79.4lbs
*Please allow a slight 1in difference due to manual measurement and a little color variation for different display settings.
Haisley is a Skinny JY Most Realistic Sex Dolls. I'll go back to licking in the crevices. Under the sex doll's labia majora, near the entrance of the mature hole, there are still a pair of mature flesh flaps. I think it should be the labia minora mentioned in the physiological hygiene book. The meeting point above the mature meat flaps is like a cockscomb, and a mature pearl-like pedicle protrudes from the comb meat, which is shiny and shiny. I guess it is the vulva of a sex doll. I brushed the tip of my tongue over the pedicle, and the sex doll immediately moaned loudly and cocked her ass, pressing her pussy against my mouth.
Doll Options and Functions
At Sellsexdoll, you can always customize favourite your real sex doll with many options and preferences.If you are not familiar with sex dolls, you may have doubts about these parts. Want to know the difference between the EVO and the regular version, and how they act?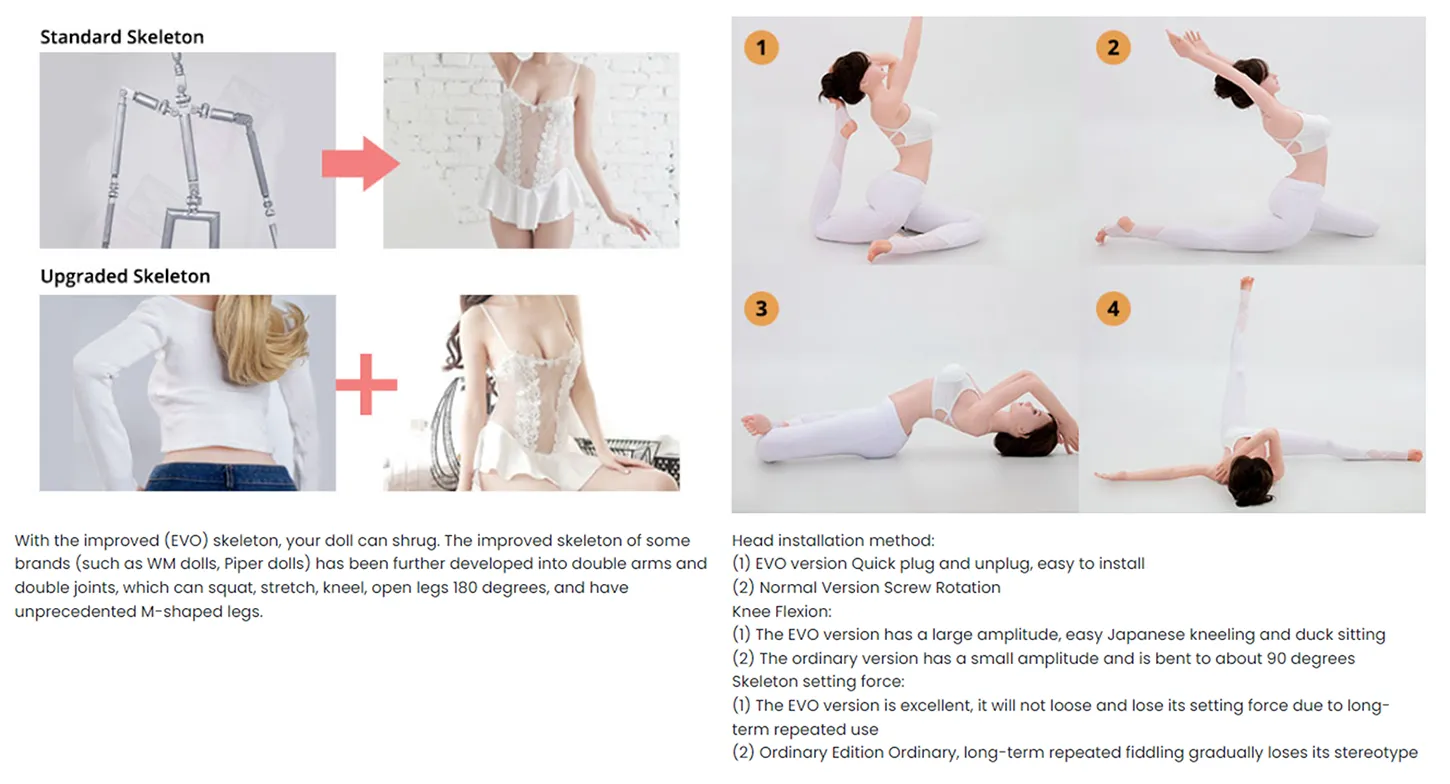 Doll Care and Maintenance
In order to prolong the life of the sex doll, it is necessary to carry out the necessary maintenance, see the following picture for details.