Body material: Silicone
Height: 160cm/5.2ft
Full Bust: 82cm/32.3in
Waist:54cm/21.3 in
Mouth depth: NAHcm/NAHin
Anal Depth: 15cm/5.9in
Head material: Silicone
Bra size: D-cup
Under Bust: NAHcm/NAHin
Hips: 87cm/34.3in
Vagina depth:18cm/7.1in
Weight: 35kg/77.2lbs
*Please allow a slight 1in difference due to manual measurement and a little color variation for different display settings.
Briar is a Skinny DL Dream Sex Dolls. Encouraged, I immediately lifted the hem of her cheongsam, and saw her two beautiful legs wrapped in stockings intertwined, black high heels below, white panties on top, and two thighs between the stockings and panties. Barely exposed to the light, the flesh glowed with tender white flesh. I hugged her and sat on the bed, she reached out and took off her high heels, I stroked her soft ankles with my hands, and watched her two beautiful feet hook together shyly. I helped her unbutton her bra, and the bra slipped away. I hugged her tightly, reaching out to the front to support the two prominent breasts.
Doll Options and Functions
At Sellsexdoll, you can always customize favourite your real sex doll with many options and preferences.If you are not familiar with sex dolls, you may have doubts about these parts. Want to know the difference between the EVO and the regular version, and how they act?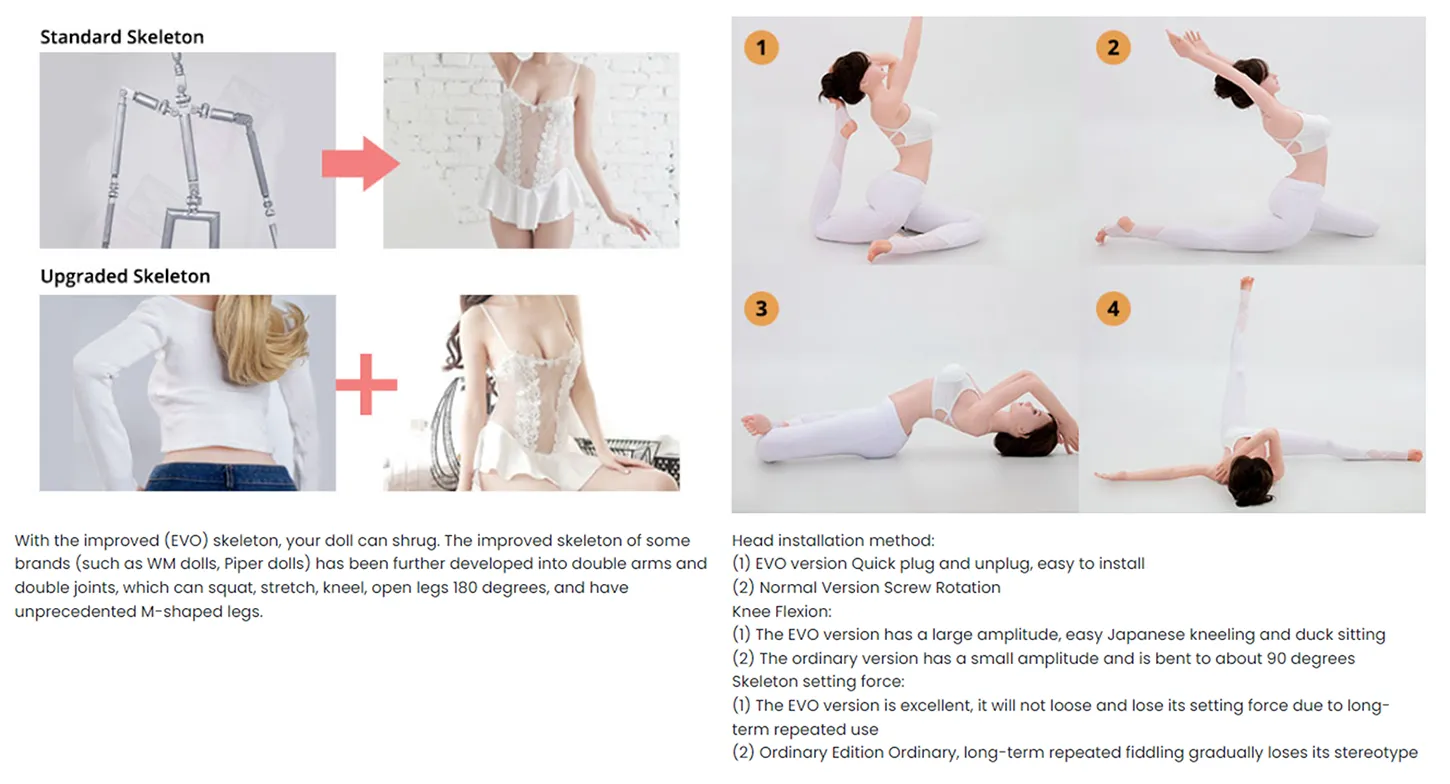 Doll Care and Maintenance
In order to prolong the life of the sex doll, it is necessary to carry out the necessary maintenance, see the following picture for details.