Body material: Silicone
Height: 170cm/5.6ft
Full Bust: 80cm/31.5in
Waist:55cm/21.7 in
Mouth depth: NAHcm/NAHin
Anal Depth: 15cm/5.9in
Head material: Silicone
Bra size: D-cup
Under Bust: NAHcm/NAHin
Hips: 86cm/33.9in
Vagina depth:18cm/7.1in
Weight: 35kg/77.2lbs
*Please allow a slight 1in difference due to manual measurement and a little color variation for different display settings.
Macie is a Asian DL Premium Sex Dolls. I put my head over and put my mouth on a blushing nipple, and a moan came out of her mouth, she said, but pressed my head there. Her thighs were more open, but she was free to start undressing me. She raised her arms to cover her eyes, and the aroma of her mouth covered me at once. As soon as I took off my clothes, she hugged me tightly, squeezed the moist and soft tongue into my mouth and kissed me reluctantly, and her slender fingers also grabbed my cock which had been swollen to the extreme, and slowly introduced her warmth into her. in the cave.
Doll Options and Functions
At Sellsexdoll, you can always customize favourite your real sex doll with many options and preferences.If you are not familiar with sex dolls, you may have doubts about these parts. Want to know the difference between the EVO and the regular version, and how they act?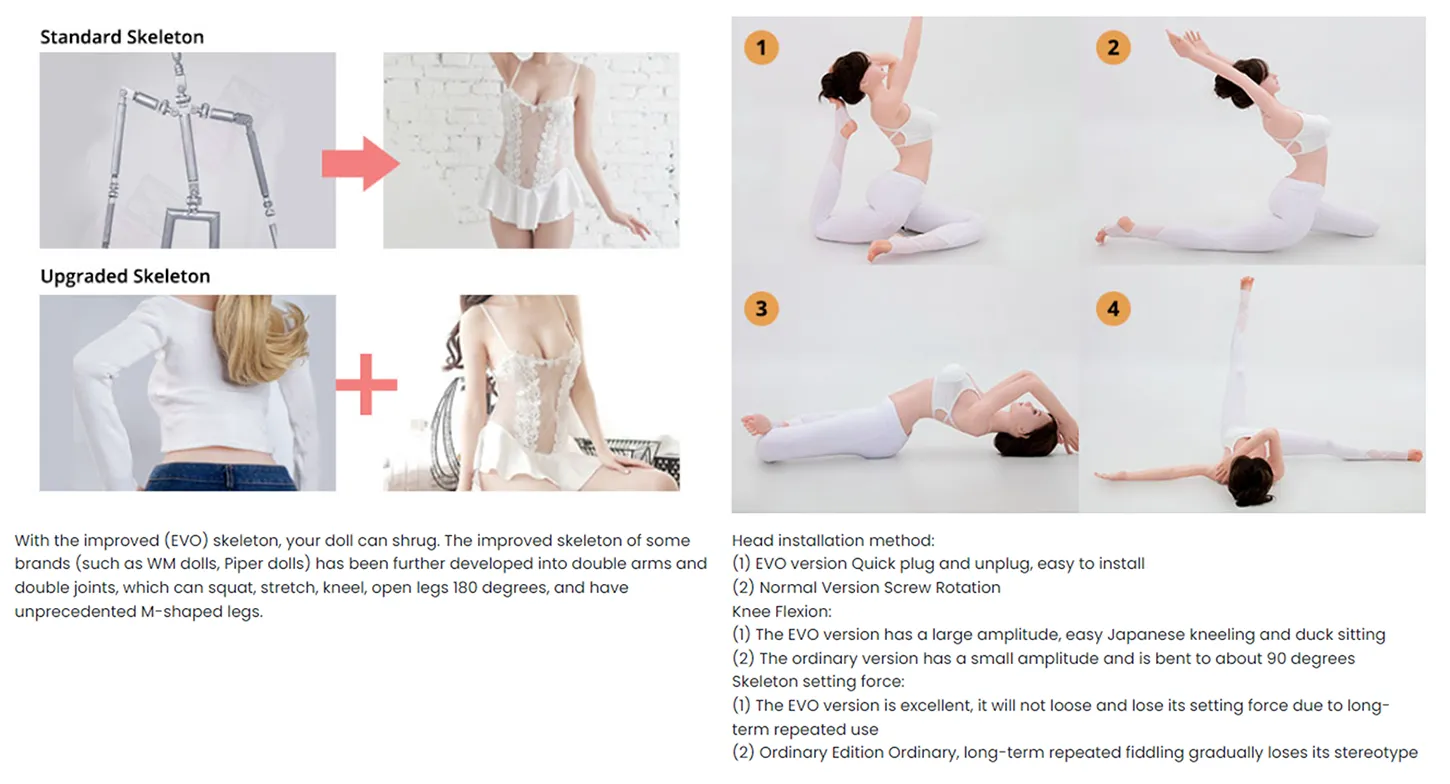 Doll Care and Maintenance
In order to prolong the life of the sex doll, it is necessary to carry out the necessary maintenance, see the following picture for details.