Body material: Silicone
Height: 150cm/4.9ft
Full Bust: 73cm/28.7in
Waist:48cm/18.9 in
Mouth depth: NAHcm/NAHin
Anal Depth: 15cm/5.9in
Head material: Silicone
Bra size: D-cup
Under Bust: NAHcm/NAHin
Hips: 76cm/29.9in
Vagina depth:18cm/7.1in
Weight: 34kg/75lbs
*Please allow a slight 1in difference due to manual measurement and a little color variation for different display settings.
Helena is a Custom DL Fine Love Dolls. When I first came to this company, I was stunned by her beauty. After we met, I knew she was three years older than me and was getting married. That morning, I was late and ran up the stairs quickly. On the white high heels and under the emerald green skirt, two moist and round calves appeared in front of me. When I looked up, it was her smiling face. I call her sister, but in my heart, there is an indescribable helplessness and consolation warmth. When I found myself uncontrollably in love with her, she put on her wedding dress and became someone else's bride.
Doll Options and Functions
At Sellsexdoll, you can always customize favourite your real sex doll with many options and preferences.If you are not familiar with sex dolls, you may have doubts about these parts. Want to know the difference between the EVO and the regular version, and how they act?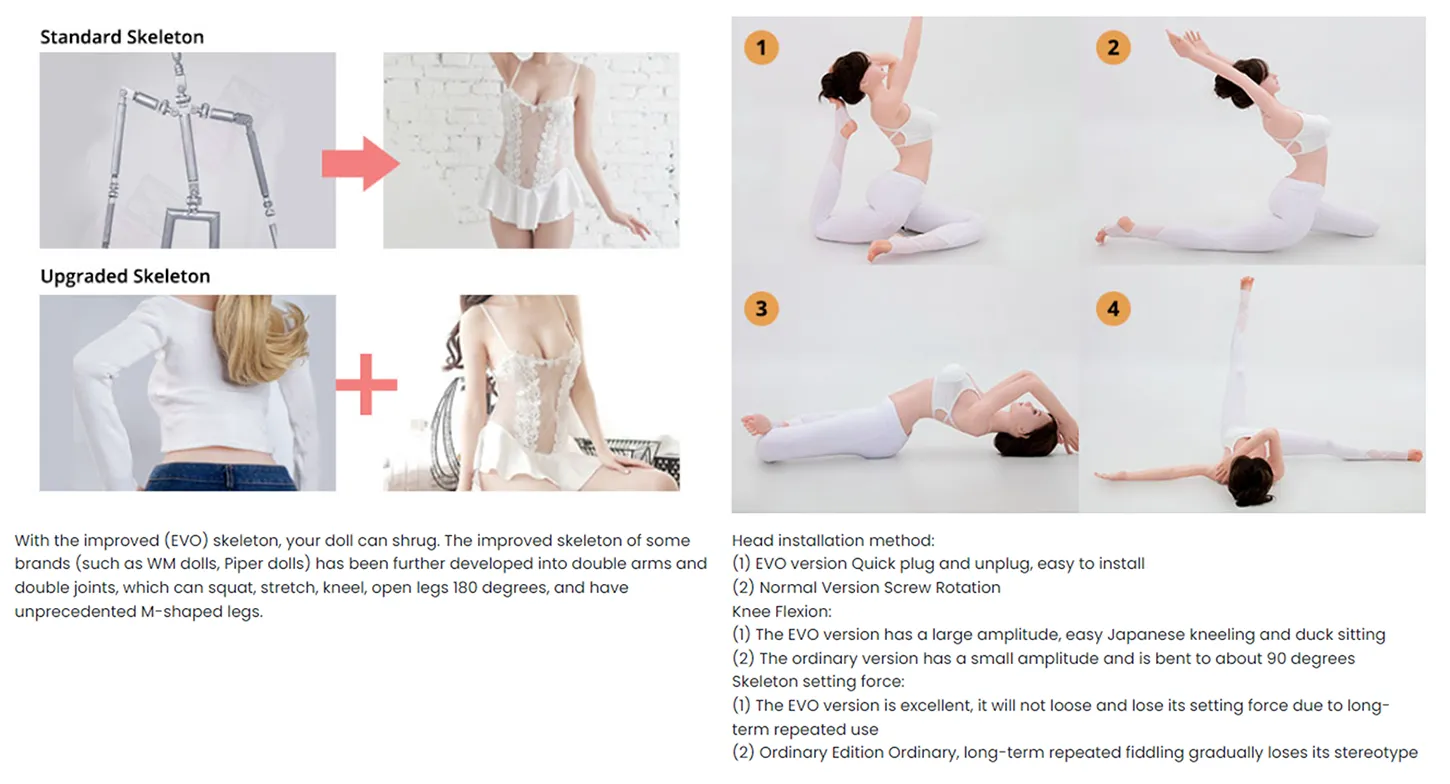 Doll Care and Maintenance
In order to prolong the life of the sex doll, it is necessary to carry out the necessary maintenance, see the following picture for details.