Body material: Silicone
Height: 160cm/5.2ft
Full Bust: 82cm/32.3in
Waist:54cm/21.3 in
Mouth depth: NAHcm/NAHin
Anal Depth: 15cm/5.9in
Head material: Silicone
Bra size: D-cup
Under Bust: NAHcm/NAHin
Hips: 87cm/34.3in
Vagina depth:18cm/7.1in
Weight: 29kg/63.9lbs
*Please allow a slight 1in difference due to manual measurement and a little color variation for different display settings.
Mylah is a Life Size DL Love Dolls Shop. Immediately she moved closer to me, two clumps of warm flesh pressed against my chest. I felt a sudden urge, but couldn't say anything. Under the blurred lights, we danced slowly, as if there were only two of us left in this world. See she is watching me too. I don't want to care about anything anymore. Tonight, let my love bloom like a short-lived flower. I don't care if I thank you tomorrow. Seeing her opening her lips, I secretly made up my mind: no matter what she said, I would let her come to my place, let her know my love for her, and let me love her well, even for one night.
Doll Options and Functions
At Sellsexdoll, you can always customize favourite your real sex doll with many options and preferences.If you are not familiar with sex dolls, you may have doubts about these parts. Want to know the difference between the EVO and the regular version, and how they act?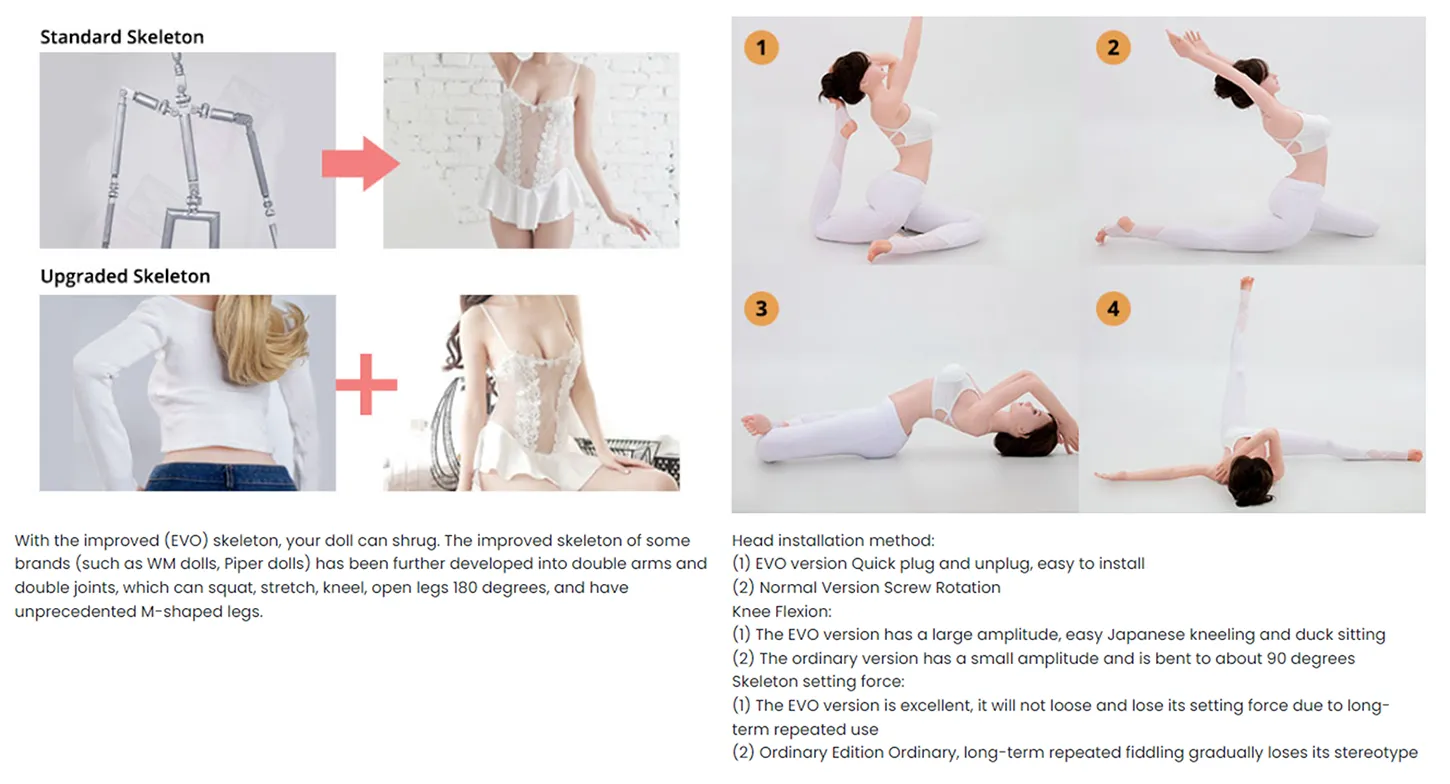 Doll Care and Maintenance
In order to prolong the life of the sex doll, it is necessary to carry out the necessary maintenance, see the following picture for details.