Body material: TPE
Height: 163cm/5.3ft
Full Bust: 88cm/34.6in
Waist:63cm/24.8 in
Mouth depth: 15cm/5.9in
Anal Depth: 15cm/5.9in
Head material: TPE
Bra size: E-cup
Under Bust: NAHcm/NAHin
Hips: 90cm/35.4in
Vagina depth:17cm/6.7in
Weight: 35kg/77.2lbs
*Please allow a slight 1in difference due to manual measurement and a little color variation for different display settings.
Gemma is a Skinny SE Adult Sex Dolls. She turned her head to look at me and begged for mercy. Since my cock had been kissed by her for a while, it was relatively smooth, and her asshole was also covered with slushy water, so I slowly squeezed my thick cock into her asshole. I know clearly that as long as I open my mouth, tears will flow unobservably, and I can't even control myself, and I want to stay with her forever. She is gone and my heart is empty. In my future years, what kind of encounters and encounters will I have? Will I forget this beautiful and understanding, gentle and charming woman?
Doll Options and Functions
At Sellsexdoll, you can always customize favourite your real sex doll with many options and preferences.If you are not familiar with sex dolls, you may have doubts about these parts. Want to know the difference between the EVO and the regular version, and how they act?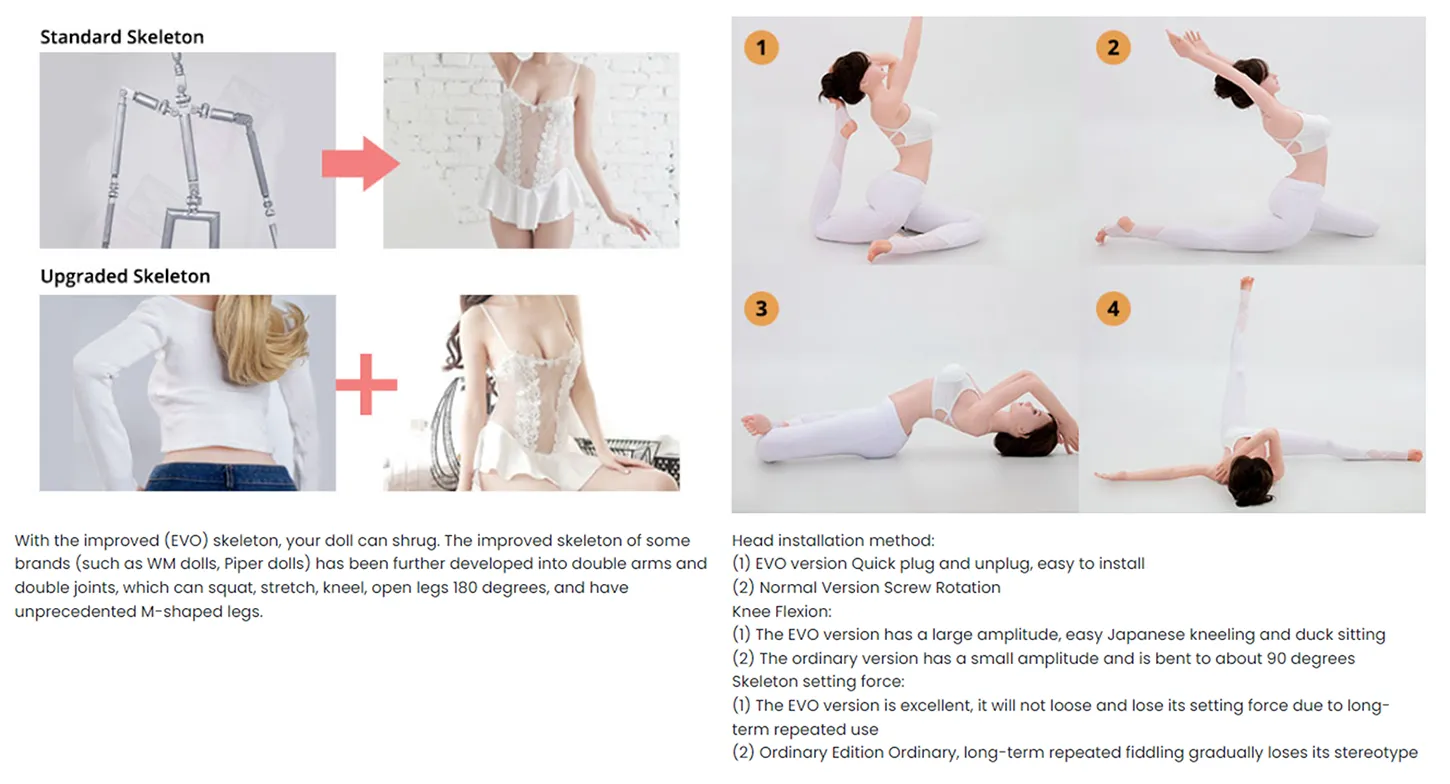 Doll Care and Maintenance
In order to prolong the life of the sex doll, it is necessary to carry out the necessary maintenance, see the following picture for details.